Why Is There Metal Behind Drywall? How to Identify & Work with
Metal behind drywall serves a variety of purposes, from providing structural support to protecting important components like wires and plumbing pipes.
Understanding the presence of metal can help you make informed decisions when it comes to installing appliances or making repairs.
But how do you identify these hidden metal structures? Luckily, there are methods, such as using a magnet or an electronic wall stud finder, that can help you locate them. Once identified, precautions must be taken before drilling into metal studs to prevent damage.
This article will explore why metal is used behind drywall, the different types of metals commonly found, and how to detect their presence. We will also touch on other materials that may be hiding behind your walls.
Why is Metal Used Behind Drywall?
Metal is commonly used behind drywall because it provides a stronger and more durable framework, making it resistant to fire, mold, and insect damage.
Metal studs, such as steel studs, are used instead of traditional wooden wall studs to create a solid foundation for the drywall installation.
These metal studs are usually vertical and measure 2×4 inches, spaced at intervals of 16 or 24 inches apart.
The metal behind drywall also serves to protect electrical wires or plumbing pipes with the use of metallic protective plates.
These plates are a barrier between the wires or pipes and the drywall, preventing accidental damage during construction or repairs.
So when installing appliances or drilling into walls with metal behind them, caution should be taken to avoid damaging important components.
Identifying the type of metal first before proceeding with any installations or repairs is recommended.
What Type Of Metal Are Used Behind Drywall?
When it comes to the types of metal used behind drywall, two common options are aluminum and steel because of their strength, rigidity, and fire resistance.
Aluminum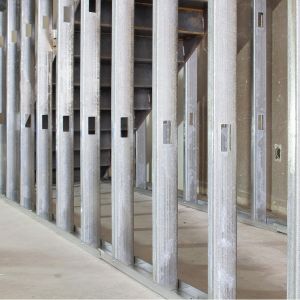 If you come across aluminum behind your drywall, it's important to handle it with caution and take the necessary precautions to avoid damaging any components.
Aluminum is a commonly used metal for various purposes behind drywall. It can be found in the form of metal sheets or protective plates.
When dealing with aluminum behind drywall, it's crucial to approach it carefully as damaging it can lead to costly repairs.
If you need to install appliances or make repairs in an area with aluminum, ensure that you are aware of its presence and take appropriate measures to work around it safely.
Steel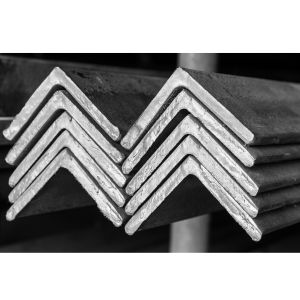 Be cautious and take necessary precautions when encountering steel in your walls, as it can be a strong and durable material used for various purposes.
Steel is commonly found as metal behind drywall, often in the form of vertical studs that provide structural support.
Here are five reasons why steel is an innovative choice for construction:
Superior strength:
Steel studs are stronger than wooden studs, adding stability to your walls.
Enhanced fire resistance:
Steel is non-combustible, making it more fire-resistant than wood.
Increased durability:
Steel studs are not susceptible to mold or insect damage, ensuring long-lasting performance.
Space optimization:
Steel studs are typically slimmer than wooden studs, allowing for increased floor space utilization.
Precision installation:
Steel studs can be easily aligned and secured during construction, ensuring precise and efficient wall assembly.
Remember to use caution when working with steel or any metal behind drywall to avoid damaging components or causing costly repairs.
Metal Structures Behind Drywall
When it comes to metal structures behind drywall, there are three key points to consider:
Metal mesh
Sheet metal
Metal strips
These different types of metal structures play important roles in providing strength, support, and protection within the walls of a building.
Metal Mesh
Like a finely woven spider's web, metal mesh can sometimes be found behind drywall, providing additional support and reinforcement to the structure.
This metal mesh is commonly known as wire lath or diamond lath. It is made of thin, intertwined metal wires to create a grid-like pattern.
The main purpose of the metal mesh is to strengthen the wall and prevent cracks or sagging in the drywall over time.
When installing the metal mesh, it is typically attached to adjacent studs with screws or staples. It acts as a backing for plaster or stucco applications, allowing for better adhesion and durability.
The metal mesh can also serve as a barrier between wood studs and water pipes, protecting them from potential damage.
To locate the presence of metal mesh behind drywall, stud finders can be used. These devices detect changes in density within walls and can help identify spots between studs where the metal mesh may be present.
Sheet Metal
When it comes to the metal behind drywall, sheet metal plays an important role. It can be found in the form of protective sheets or as framing support for appliances and fixtures.
If you're planning on installing something on your wall, like a shelf or TV mount, you'll need to consider the presence of sheet metal.
You may need specialized tools such as drywall anchors or drill bits designed for metal surfaces to securely anchor your installation. A hammer drill can also be useful when dealing with sheet metal.
So, before you start drilling into that wall, make sure to check for any sheet metal lurking behind the drywall.
Metal Strip
To ensure a successful installation, don't forget to check for the presence of a metal strip hiding behind your drywall – it could save you from potential damage or costly repairs.
Here are three key things to keep in mind when dealing with a metal strip:
Toggle Bolts:
If you encounter a metal strip while trying to hang something heavy on the wall, toggle bolts can be your best friend. These specialized fasteners provide extra support by gripping onto the metal stud behind the drywall.
Inches on Center:
Like other types of metal behind drywall, metal strips are typically spaced at intervals 16 or 24 inches apart. Knowing this measurement will help you locate and plan accordingly when installing or mounting items.
Stud Detector:
Invest in an electronic stud detector designed specifically for finding metal studs behind the drywall. This handy device can accurately detect the exact center of the metal strip, ensuring that your screws or nails hit their mark.
Remember, taking precautions and being aware of any hidden metal strips will help you avoid damaging components and achieve a secure installation.
Is It Common to Have Metal Behind Drywall?
Although it is not common to have metal behind drywall, it is still necessary to take precautions.
Metal studs, which are stronger and more resistant to fire, mold, and insect damage than wooden studs, are sometimes used in certain installations.
Moreover, metallic protective plates are often employed to create a barrier and safeguard wires or plumbing behind the drywall.
If you need to install appliances with metal behind the drywall, it is important to identify the type of metal and use appropriate methods, such as drilling into metal studs or cutting through the drywall and metal sheet if necessary.
How Can You Tell If There's Metal Behind Drywall?
You have a few options to detect if there's metal behind drywall without drilling.
Detecting metal without drilling
If you want to avoid the hassle of drilling into your walls, there's a nifty trick to detect metal behind drywall without causing any damage.
One method is by using a magnet. Simply take a strong magnet and move it along the surface of the wall. If there is metal behind the drywall, the magnet will be attracted to it and stick to that area.
This technique works because most metals are magnetic and will create an attraction with the magnet.
Another option is using an electronic wall stud finder, which can detect changes in density behind the drywall, indicating the presence of metal.
These tools are easy to use and provide a non-invasive way to identify metal before drilling or making any modifications to your walls.
Can You Drill Through Metal Behind Drywall?
Metal behind drywall can be drilled through, but caution should be taken to avoid damaging important components or causing costly repairs. Before drilling, it is crucial to identify the type of metal present.
If it is a metal stud, you can safely drill into it to install appliances or mount objects. However, if there is a metal sheet protecting wires or plumbing pipes, you may need to cut through both the drywall and the metal sheet. It is important to approach this task with care and precision.
Always inquire with the previous owner or landlord about the presence of metal behind drywall before drilling.
Other Materials that Are Usually Behind Drywall
When drilling through drywall, it's important to be aware of other materials that may be present behind it.
These materials can include:
Insulation
Window and door headers
Wires and Conduits
Being mindful of these materials will help ensure a successful drilling experience without causing damage or disruption to important components.
Insulation
Insulation plays a crucial role in maintaining energy efficiency and temperature control within the walls. It helps to prevent heat transfer, keeping your home cool in the summer and warm in the winter.
When it comes to metal studs or protective plates behind drywall, insulation is typically installed between them to enhance energy efficiency further.
Here is a table showcasing different types of insulation commonly used:
| | | |
| --- | --- | --- |
| Type of Insulation | Description | R-Value (per inch) (Higher is Better) |
| Fiberglass | Made of tiny glass fibers | 2.9 – 3.8 |
| Cellulose | Made from recycled newspaper | 3.2 – 3.8 |
| Spray Foam | Expands to fill gaps and cracks | 6 – 7 |
| Mineral Wool | Made from molten rock or slag | 3 – 4 |
| Polyurethane | Provides high thermal resistance | 5.6 – 6 |
Choosing the right type and insulation thickness for your walls can greatly impact your home's energy savings and comfort levels. Consult with an expert to determine the best option for your specific needs and goals.
Window and Door Headers
Structural components provide support for the weight above windows and doors, ensuring their stability and longevity.
Due to their strength and durability, windows and door headers are typically made of metal, such as steel or aluminum. They are installed horizontally above openings to distribute the load evenly across the surrounding wall studs. This prevents sagging or bowing over time.
Metal headers offer several advantages over traditional wooden headers. They are resistant to moisture damage, mold growth, and insect infestations. Additionally, they provide excellent fire protection.
When installing windows or doors in a wall with metal studs behind drywall, properly securing them to the metal header using appropriate fasteners is essential. This ensures a secure installation that will stand the test of time.
Wires
Wires hidden within the walls are like secret lifelines that power our homes and keep us connected to the modern world.
When dealing with metal behind drywall, it's important to consider the presence of wires. Metal studs can provide a sturdy framework for supporting electrical wiring, while metallic protective plates offer an added layer of protection.
Plumbing Pipes
When dealing with the metal framework in your walls, don't forget to consider the presence of plumbing pipes.
These pipes are often concealed behind drywall and can be made of different materials, such as copper or PVC. Here are five important points to keep in mind:
Plumbing pipes may run horizontally or vertically within the wall.
They carry water supply or drainage throughout your home.
Metal studs provide support and protection for these pipes.
Be cautious when drilling into walls to avoid damaging the pipes.
It may require removing a section of drywall if you need to access or repair plumbing pipes.
Key Takeaways
Metal studs are stronger than wooden studs and provide more resistance to fire, mold, and insect damage.
Metallic protective plates are used to create a barrier and protect wires or plumbing behind drywall.
Metal behind drywall is usually vertical, measuring 2×4 inches and spaced at intervals of 16 or 24 inches apart.
When approaching metal behind drywall, caution should be taken to avoid damaging components or causing costly repairs.